Mini Sessions for April 9th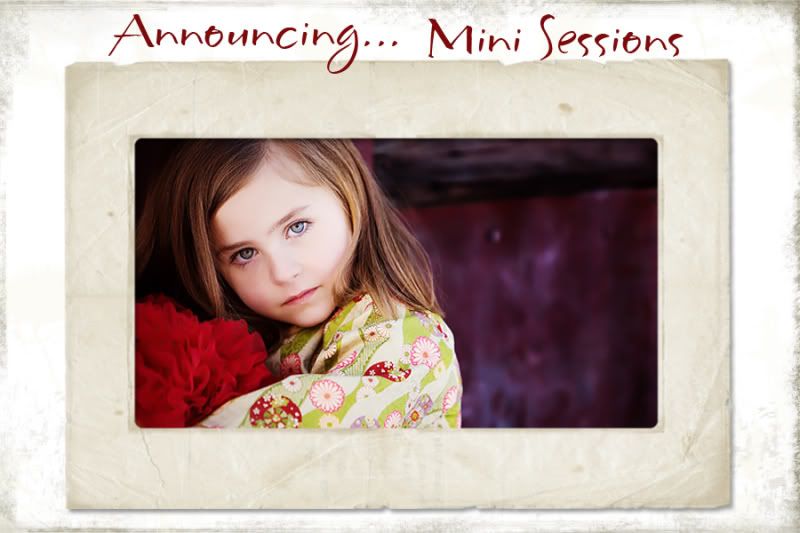 First time offering mini sessions, for those who have asked, here it is. This is the time to consider updating just those individual portraits of the children or focus solely on that family shot.
Mini sessions include a 30 minute location session for up to 2 children (immediate family only). Let me know if you have more than 2 children to see what I can do.
The COST: $235 sitting fee, due at time of booking.
The Goods: You will receive a complimentary 8×10…YEAH! and the high res negatives.
The Date: April 9th
Available times: 4pm, 4:45, 5:30, 6:15, 7:00
Hurry: There will only be 5 available times
After the session… You will receive an online gallery with 10-15 of your best images to order your complimentary print. You will have 5 days to place your order from your online gallery.
Please call me 801.916.7026
PHONE CALLS only please.
REMEBER: These sessions will book quickly.
Sit back, relax, take a look at my work to see if it's something you'd like for me to create for you. I hope they bring a smile to your face.